Recommitting to a remarkable customer experience: Our rebrand story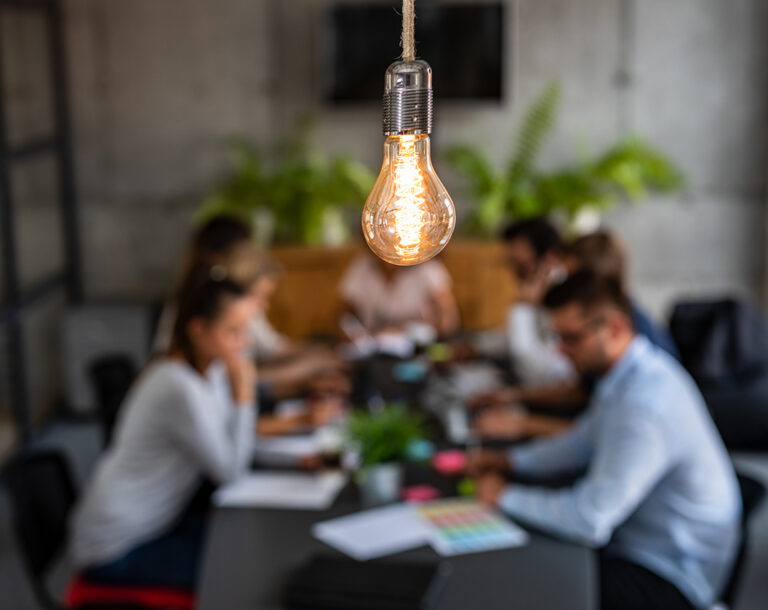 Branding is a very personal topic to me and is very important for our company. We define our brand as much more than the logo and visual design system. It is also about the way in which we talk about ourselves and how others talk about us. It's the emotion that comes from our customers and prospective customers and how they engage with our product and our people.
At xMatters, we faced a challenge. Our brand no longer reflected who we are and the modern way in which we approach incident management. It did not reflect where we're heading, and most importantly, it felt like we were not keeping pace with the innovation we were seeing from our customers.
Since being founded in 2013, xMatters has transformed from an alerting system for IT and emergency incidents to where we are now — an expansive cloud-based service reliability platform. To better reflect our growth, vision, and commitment to building remarkable customer experiences, it was time for a refresh. 
Rebranding is not an endeavor to take lightly, but for xMatters, there was no better time than now.
Building a Visual Language
From the start, we knew that creating a new brand guideline and logo was not enough. To make this rebrand as impactful as it could be, we had to take it to the next level. We needed to build a new design system that could give us efficiency, scalability, and consistency.
---
"Brand consistency depends on a mutual understanding set in stone."
– Alex Minev, Director of User Experience, xMatters
---
After working with our partnered agency, FINAO, to create the design building blocks (including our logo), the UX & Design Team led by Alex Minev created a system of hundreds of reusable components. These elements were used for the website, whitepapers, collateral, case studies, and sales tools. 
The value of this new system was priceless. Not only did it allow both designers and non-designers to build new content and rapidly iterate, but it also provided a cohesive and consistent experience for anyone who interacts with xMatters.
Working in Parallel
In a rebrand, there are many moving parts.
While Alex's team was building out the new design system, Product Marketing and Product Communication was hyper-focused on creating the messaging framework and website content around our new key personas.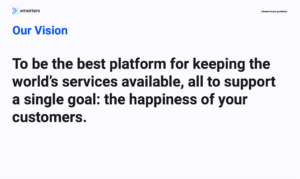 On the development side, our web developers began working on the new website. For every section of the website, Alex created a component library with specifications for six different breakpoints. This was a tremendous help to our web developers and allowed them to know exactly how each area should be laid out. 
At the same time, the content owners of the various parts of the website also began adding images and text. Being able to achieve parallel work tracks across teams was instrumental in meeting our deadline — in case you were wondering, we had 14 weeks to pull this off.
Same Team Mindset
Rebranding xMatters was a company-wide effort. Yet, with so many individuals involved, no one ever lost sight of our common goal. Whenever anyone needed help, someone (often more than one) would jump in and offer their assistance. 
From the Content team pitching in to help create PDFs to Project Managers stepping up to polish web pages, there was no shortage of support. If anyone on the team needed help, all you had to do was ask.
This same team mentality is deeply rooted in our culture. At xMatters, 'same team' means we're all in this together, win or lose.
Celebrating the new xMatters brand
Before revealing the new xMatters brand to the public, we wanted our xPerts to be the first to know. During our annual company-wide kickoff, each xPert received a special package. The contents inside were filled with newly branded swag – including a t-shirt, a jacket, a beanie, a baseball cap, a water bottle, and stickers. We made each xPert promise not to open the package until we were all "together" on kickoff day.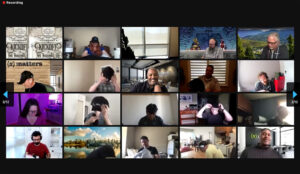 The excitement from our xPerts was clear, and many of them embraced the new brand wholeheartedly by sharing their new swag on social media. We also ran a giveaway with our xMatters community to invite them to embark on this adventure with us.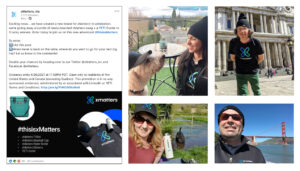 What's Next?
Rebranding is a labor of love. There was no way we could have pulled this off without the hard work and same team mentality of everyone on the team. It was exhausting, and it was amazing. 
Does the work end here? Not at all. With the new xMatters brand in place, now we need to manage it, monitor it, and keep it working consistently, efficiently, and effectively. To do that, we need the right team, and it's clear we have the right one.
As now part of the Everbridge family, we are looking at ways in incorporating our culture, our brand, and our products into a new solution suite focusing on Critical Event Management (CEM) and offering the same world class customer journey today and tomorrow.