BACK TO BLOG
Updates for xMatters Mobile Apps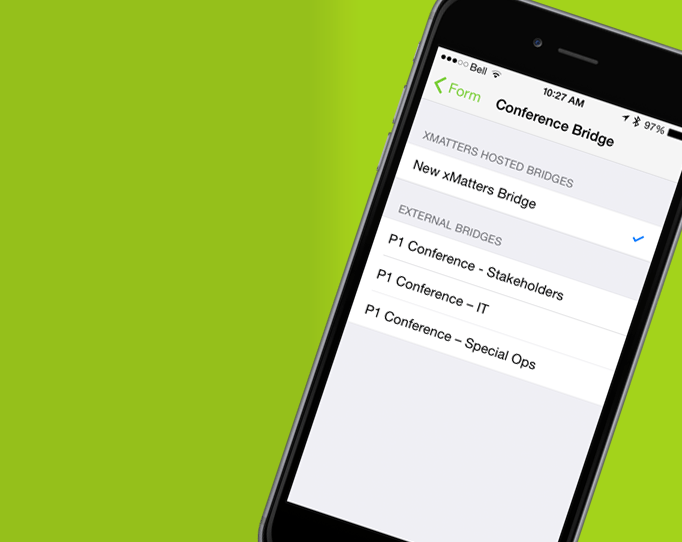 This seems like a good time to announce updates to our iOS and Android mobile apps. So let's get right to it, shall we?
xMatters for iOS
The xMatters for iOS app is receiving an update that delivers yet another killer feature to our customers.
xMatters for iOS v2.10 contains an enhanced tracking report that provides additional situational awareness when managing your major incidents from your mobile device.
Mobile Tracking Report: The tracking report has always provided insight into the lifecycle of your notification events, providing the ability to confirm that messages are being sent as expected.
Now, the tracking report goes one step further and provides details on each targeted recipient of a message. You can see which devices the recipients have been targeted on, which devices have successfully received delivery of the message, and the details of any submitted responses.
What's more, the tiles on the tracking report enable you to filter the recipient list. If you only want to see who has received a message but has not responded, or who has responded indicating that they need assistance, now you can.
There's more information about the Mobile Tracking Report, so check out my update on our Support website.
Only two weeks earlier, xMatters for iOS v2.9 introduced two great new features that will help you to execute your major incident communication plans from your mobile devices.
Conference Bridge Support: When inviting recipients to join a conference bridge, you now have the options to create a brand new bridge or to invite additional people to an existing bridge.
Please note that Conference Bridge Support requires xMatters On-Demand 5.5.63.
Multi-Login Support: Some of our customers prefer to keep their IT and BCM Alerting solutions segregated. And some customers have a staging instance of xMatters that they use to test updates to their communication plans.
xMatters already retained your notification preferences after logging out of an account in the mobile app, but now we've added full multi-login support.
So you can simultaneously receive push notifications from multiple xMatters accounts and seamlessly switch between accounts and view your inbox, respond to notifications, send messages, view event reports or look up contact details.
There's more, so check out my update on our Support website.
xMatters for Android
xMatters for Android v1.7 is available to download from Google Play. This new release brings two much requested features to our customers with Android mobile devices.
Multi-Login Support: We now offer the same full multi-login support for Android that we recently added to iOS.
Default Conference Bridge Support for Scenarios: Do you have external conference bridges defined for specific business usage (for example, "Our Sev 1 bridge is always 866-123-4567, bridge 432")?
Scenario administrators can select a default external conference bridge to use with a scenario. This helps message senders quickly start a call without having to remember which conference bridge to use.
When selecting a scenario that has a default conference bridge, the xMatters for Android app will now preselect that for you.
For details, see my post in the Support website.