BACK TO BLOG
Every Business Now Is a 24/7 Business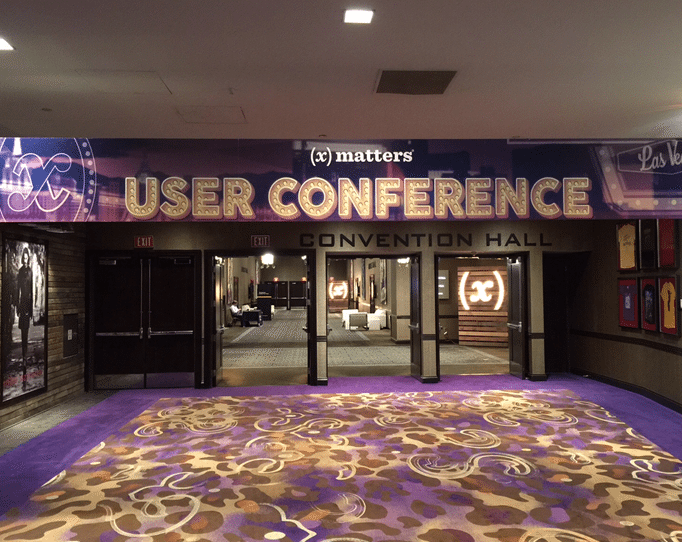 Proactive. Interconnected. Continuous. Smart businesses are all these things.
When you have a service outage or product glitches, you hear about it within seconds (minutes if you're lucky).
"Every business now is a 24/7 business," said xMatters CEO Troy McAlpin during his opening keynote.
Now there's new technology around sensors for business processes, objects, and more. These sensors are always on, and always noisy.
How does a company or a person achieve greatness in the midst of so much pressure?
Success takes bravery, and Troy detailed how xMatters became an always-on, customer-first, on-demand company.
A Little History
With very little money, Troy was eight years old when his mom was diagnosed with MS and gone blind. To make things harder on Troy and his two-year old sister, their dad left with the car, $300, and the family dog. At Christmas.
Success was improbable, Troy allowed, but not impossible. He worked way through school and college and went to work as a consultant.
As a consultant, he visited big companies and saw some of the poor processes and communications.
Then What?
He met Desi DosSantos in 2000, and they talked about building a business to change the way businesses communicate. Unfortunately, the tech bubble burst just as they were getting off the ground, but they built a successful company.
With lessons learned from consultant days and listening to customers, they built xMatters into a successful business..
Today xMatters is a 24/7 customer-first company built for data-driven business. The best is yet to come. But that's a story for another time.